Welcome to Virtual Kicking!
We partner with you every step of the way in your journey to play at the next level, through custom training plans, on-demain coaching, and recruiting exposure. The window of opportunity is closing, don't miss out on your chance to play college football.
Faster Results | Higher Ranking | College Offers
Out-kick your competition. Our plans give you more distance and consistency.

Improve Faster than Everyone Else
Training Plans Increase Distance | Consistency
Developmental Drills for onfield Improvement, Weight Room Workouts designed for Specialists, &, Strategic Stretch plans at home.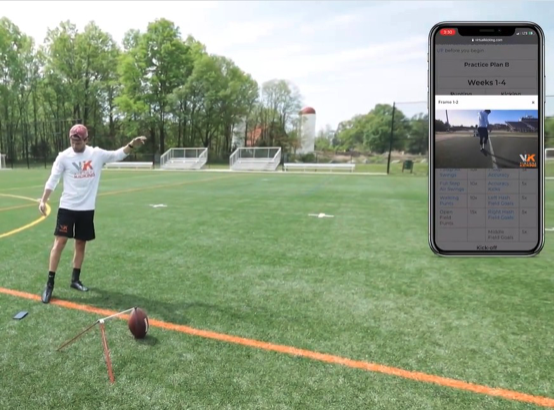 On-Demain Coaching transforms technique
Individual coaching is convenient and easy to access.
Step 1 - Upload film
Step 2 - Coach Desi records your individual coaching session
Step 3 - Watch the Coaching session and apply the coaching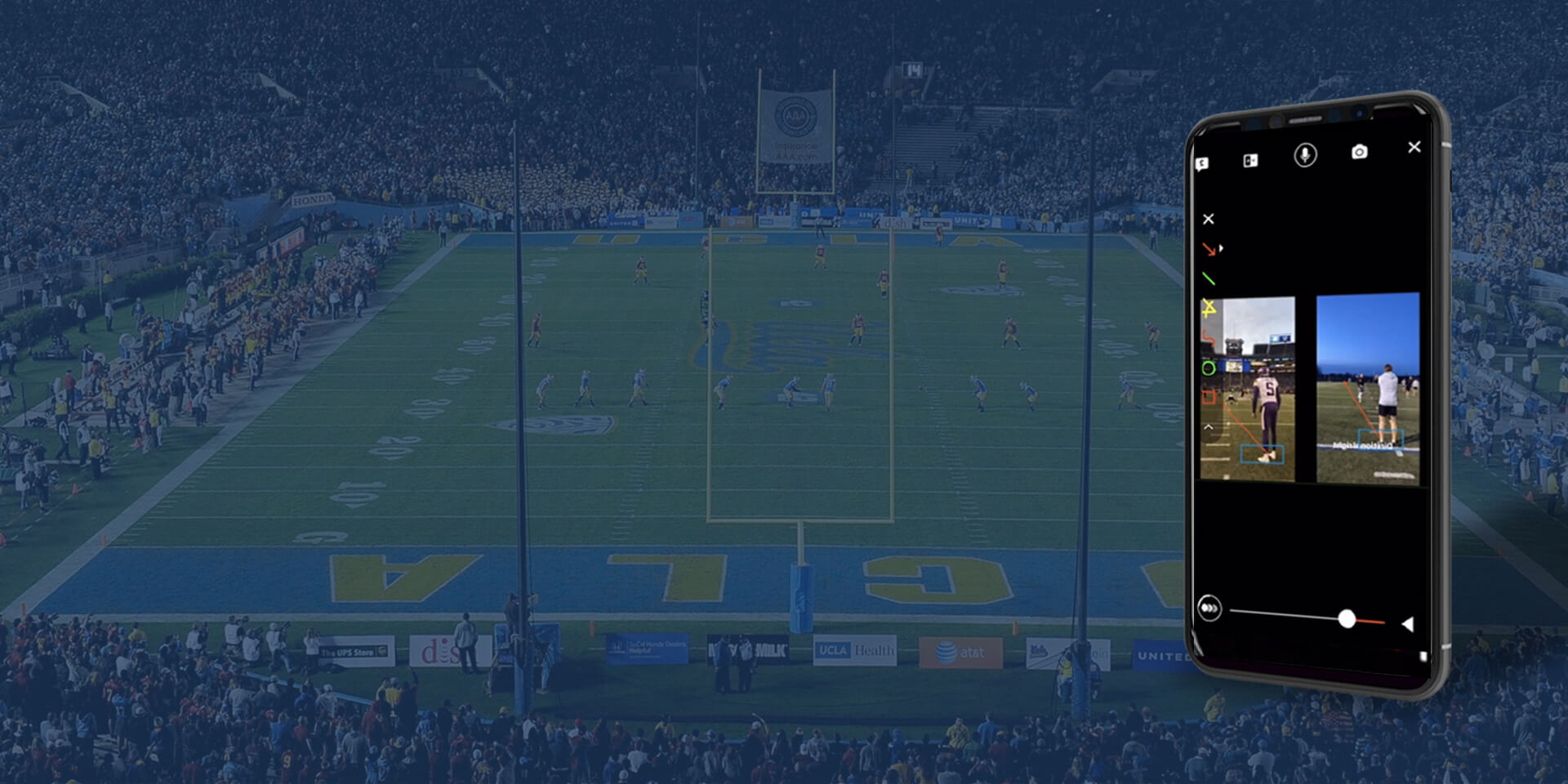 Recruiting Dashboard promotes college exposure
Receive unlimited access to share your VK Player Profile with every school in the county directly.
Beginner to College
Every drill, lift,& stretch, the platform is an easy to follow program to use on the field, in the gym, and at home. We care about the athletes who train with us. We take the guesswork out of improving. Our provide 5 star program scripts daily practices with drills, lifts designed for kickers, individual technique instruction, and recruiting dashboard.
Find the right plan here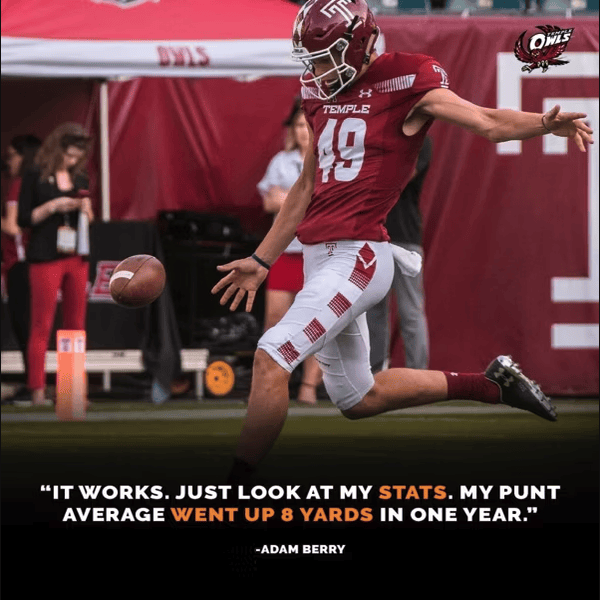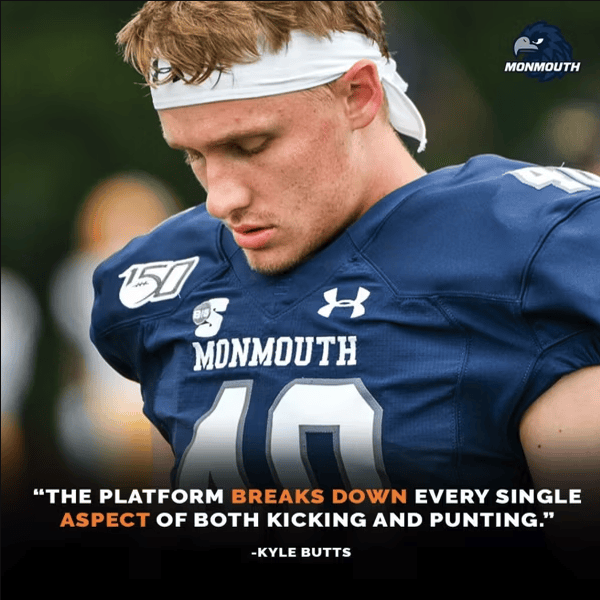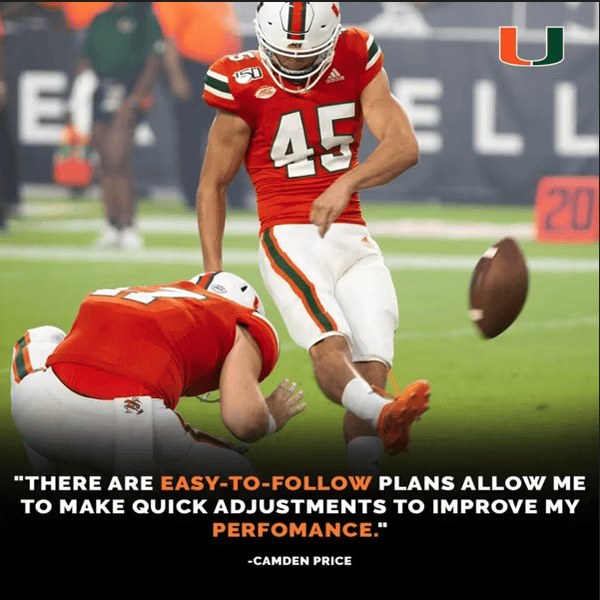 Advantages

Bigger kicks
In-depth technique videos, drill library & custom practice plans develop results
Play one-minute video

1-on-1 Professional Coaching
Individual feedback & film analysis with specific drills for faster improvement
Play one-minute video

Custom Training Program
Designed to improve strength, flexibility, & explosiveness with faster recovery
Play one-minute video

Mobile-Friendly
Access the 500+ video library & training plans from anywhere with any smart device
Play one-minute video

Proven Results
Training program specially designed to take your kicking skills to the next level
Play one-minute video

Recruiting Connections
Trusted program for both training college specialists and recruiting next talent
Play one-minute video
Subscription Plans

Team Package - High Schools
Everything for your school's specialists in one place.
Unlimited access to the platform for coaches and players.
Click for more info
Testimonials
Justin Duenkel - Kicker
University of Virginia
"Coach Desi Cullen is one of the most influential people in my life. I believe my kicking was transformed after Desi was able to coach me."
---
Colton Spangler - Punter
University of Maryland
"My son came to Desi after his 10th grade season with raw ability, but after just a few sessions, the results were quite remarkable."
---
Camden Price - Kicker
University of Miami
"Without Desi, I wouldn't have had the opportunity to kick at the next level."
---
Coach Lucas - HS Head Coach
O'Connell HS
"This is exactly what every HS coach in America needs to win the kicking game. It's like having a professional kicking coach on staff at every practice."
---
Coach Wilson - College Head Coach
Bowie St. University
"VK is a GAMECHANGER for smaller college staffs. The easy-to-follow practice plans, with video examples, saves time & makes it simple for any college team to have success."
---
Division 1 Special Teams Coordinator
Big 12 Conference
"Every coach & parent will see the value in this platform in just the first week. Everything is professionally done and I have seen the results myself of what it can do to develop specialists."
Or if you would like it more to hear from one of our college athletes check out the video below
Based on the Data
58 users received a 5STAR Ranking(Independent Ranking Camps)
99.2% Customer Satisfaction Rating
243 users now play in college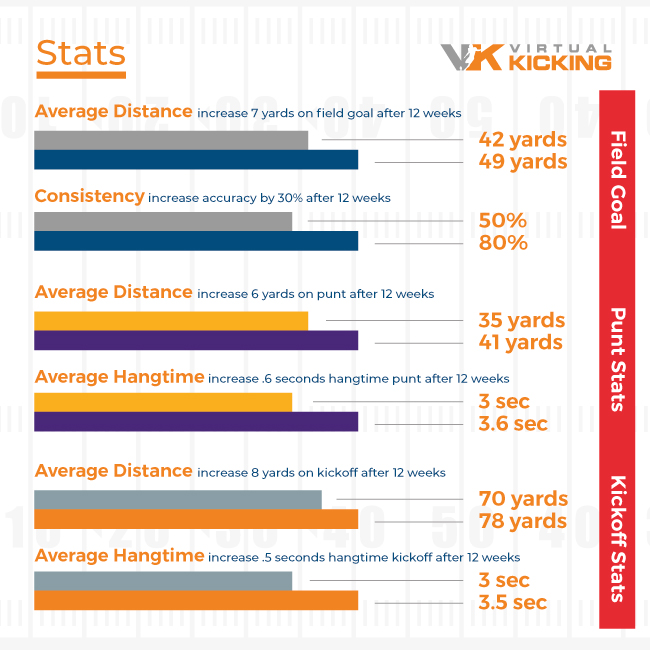 The window of opportunity is closing. Once it closes, coaches move on to the next class. Up against the clock, make the improves fast. Follow the steps below.
Simple Steps to Success
Step 1
Start the Phase 1. This will transform your power to get more distance faster.
Step 2
Upload film for On-Demand Coaching. Receive individual coaching to adjust form to improve consistency and distance instantly.
Step 3
Build your recruiting profile. Our Recruiting Dashboard will jumpstart college exposure.
Step 4
Start Phase 2. Most see a dramatic increase in distance and consistency. Now you can earn the 5 stars, generate coaches attention and be the guy everyone wants to be.
Step 5
Build College List. Share your player profile directly to the schools you want to attend.
Final Step
Phase 3. This will push you to the highest level for rankings and recruiting. You will be the one everyone is watching on signing day.
If you don't make the changes now, coaches will offer someone else and you don't want to end your high school career without an offer to play at the next level. Don't let the window close before you get an offer.
About
For the last 10 + years, I have been dedicated to developing a training program for kickers and punters, locally, to help them achieve their dream of playing D1 football. Every year, I have personally helped kickers and punters get recruited to the school of their dreams--many of whom have accepted full scholarships to schools like Notre Dame, Texas, Penn St, Miami, Virginia, V Tech, Louisville, Temple and many more. The key to success is being good, really good, better than everyone else and when the opportunity presents itself, step up and show out. Specialists who used my professional training program don't need the ranking, because they have the talent, which is developed through a tested program provided to create Division 1 scholarship talent. You wouldn't know it, but most of them actually signed up with little to no experience kicking a football.
This is what the Virtual Kicking Platform is designed to do - develop results. Until now, this program has been exclusively for local specialists--many of whom have landed a spot on teams across the country. But now, this program...with proven results...is ready for the next level, with a comprehensive technique and drills video library, custom practice plans, flexibility routines, professionally-designed strength program with both power and explosive movements to outkick the competition, a nutrition plan, recovery series and most importantly, individualized instruction through virtual lessons all accessible from any computer, tablet, or smart phone.
High School & College Coaches are now signing up to use this program for their own college specialists. The same success I helped others achieve is the same success I'd like to have with you.
Sign up today because I'm ready to get started! ARE YOU?